APPRAISALS & ESTATE SPECIALISTS
PATRICIA L. WHITESIDE, INC.
FINE ART - ANTIQUES - PERSONAL PROPERTY APPRAISALS

HISTORICAL MONUMENTS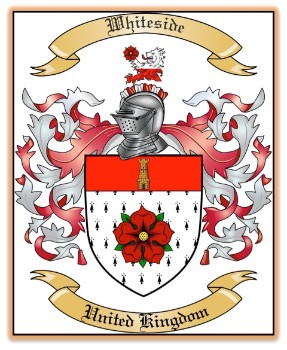 INTRODUCTION
Patricia L. Whiteside, Inc. Appraisals Estate Specialists has over 25 years of experience regarding fine art, antiques, personal property, curatorial and estate appraisal services.

The firm is available to assist private, corporate, and museum collections nationally or internationally. The appraisal venue entails scholarly valuations pertaining to replacement value insurance, charitable contribution, and fair market value appraisals. The appraisals are comprehensive and written in accordance with the Uniform Standards of Professional Appraisal Practices (USPAP).

EXPERTISE, INTEGRITY and PROFESSIONALISM
Patricia L. Whiteside, Inc. Appraisals Estate Specialists have expertise in valuing and appraising three centuries of American, European, and International fine art and antiques.

Appraisals are essential. The fine art and antique market is constantly changing. It is important to have the most recent and precise appraisal of your collection in order to:

Establish your asset worth for legal, financial statements, trusts, estate management, and equitable distribution of property.
Provide documentation for prenuptial agreements, estate tax, charitable contribution, fair market value, or liquidation purposes.
Avoid the risk of an insurance claim dispute, should you need to file one. Please note: Insurance Appraisals require updating every three to five years.

It would be a pleasure to assist you with your appraisal needs. Our expertise, integrity, and professionalism qualify us to offer competent valuations in all facets of appraisal services. Please contact our office to schedule a confidential appointment and to discuss the opportunity to appraise your collection.

Sincerely,



Patricia L. Whiteside
President, Patricia L. Whiteside, Inc.
Appraiser, Estate Specialist
Certified, Uniform Standards of Professional Appraisal Practice
Senior Appraiser

New England Appraisers Association
Palm Beach, Florida

Phone: 561-820-0100


P.O. Box 2101
Palm Beach Florida, 33480
Email: plwappraisals@gmail.com
Naples, Florida

Phone: 239-537-2000

Address: 300 5th Avenue St Ste. 101-234
Naples, Florida 34102


Email: plwappraisals@gmail.com
Santa Barbera, California
Phone: 805-723-9677
Address: 3905 State St #7
Santa Barbera, California 93105
Email: plwappraisals@gmail.com